ULSTER COUNTY - DISCOVERING HOME

A Photographic Exploration by John Fischer
Released September 2018
198 Pages | Full Color | Hard Cover | 9"x12"
Over 1000 copies sold!
$40 each
All applicable taxes included in price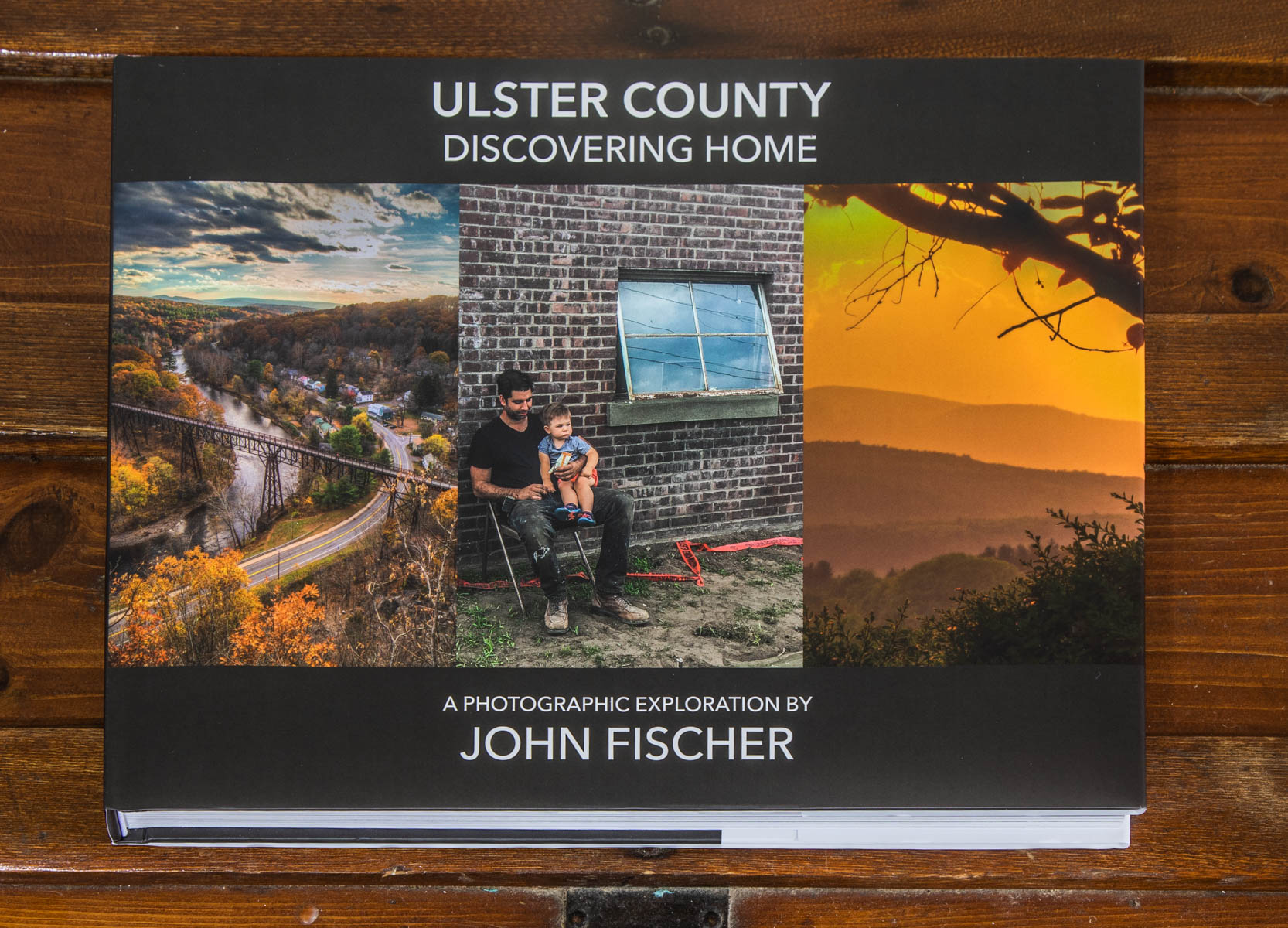 PURCHASE OPTIONS
You can purchase online or contact me to purchase directly from me. You can always arrange to come to my house in Kingston, New York or I can let you know about other options.
Email me at john@NoRoadUnturned.com or call or text 857-472-3071.
Description from the back cover:

I grew up in Tillson in Ulster County, New York. I moved away, and so did my family, but I have come back as an adult to photograph Ulster County and discover it on my own terms.

I have revisited people and places from my childhood, plus I've met more people and discovered more places. Photos of many of these people and places are included in this book, along with writings about my experience of coming to Ulster County and finding home again.

I have highlighted various familiar businesses, roads, churches, landscapes, and more, including many of the people behind and in front of the scenes.

While there is a special focus on Tillson, Rosendale, New Paltz, and the City of Kingston, this book also includes photos shot in Saugerties, Hurley, West Hurley, Eddyville, Rifton, Ulster Park, Accord, Ellenville, Milton, Marlboro, Kerhonkson, Highland, East Kingston, Stone Ridge, Boiceville, High Falls, Lake Katrine, Shokan, Woodstock, Gardiner, Cottekill, Glenford, Cragsmoor, Glasco, the Town of Ulster, and the Town of Kingston.

I shot all of the photos in this book between 2008 and 2018, and I also designed the book and wrote all of the text. It is a creation that I am very proud of. I hope that you enjoy it.
Several copies available in the Mid-Hudson Library System
Available at the libraries in Esopus, Phoenicia, Pine Hill, Rosendale, Saugerties, Town of Ulster, West Hurley, Plattekill, New Paltz. If your local library is part of the Mid-Hudson Library System, you can get a copy.